Night Flights


The first night flight was to do 10 landings. They're a little different at night, and 10 full stop landings and an hour and a half cross country are required during training. At that time, Rancho Murieta was lighted, so we took off from there. Since then the night flight license has been taken away because of some trees near the runway. They're being taken care of, but for now there's no more night flights out of Rancho Murieta.

We went over to Franklin to do the landings, but when we got there, we realized Franklin didn't have lights, so we couldn't use it. We went on to University Airport in Davis to do them. It seemed like a nice airport, I'll have to go visit it in the daytime someday [eventually I did]. The only thing is you have to turn to the left a little after you take off to avoid a neighborhood that's next door. Not a problem, just another factor.

The other part was the line of cars on the freeway right next to the airport. Well, relatively next to it. They're half a mile off, or so, but from 1000 feet up it's right there. Long lines of cars with headlights on, it's a great landmark.

I did my ten landings, then we went back toward Rancho Murieta. On the way, we passed Sac Executive, and Donn pondered the idea of landing there once. But we decided not to, and went on to Mather instead. Mather is towered 24 hours (Sac Exec's tower closes at 9:00pm), so we went and did a landing or two on Mather's 2 mile long runway for the experience.




The second night flight was a dual cross country. It has to be 1.5 hours long, plus far enough away to qualify as a cross country, so we went to Oroville, which is about 45 or so minutes away. Handy, that. We talked to ATC going again, and that went ok. When we got to Oroville, we needed to turn the lights on. You do that at non-towered airports by clicking the mike 3-5 times on their frequency. The lights are wired into the radio. So both of us tried several times to get the stupid lights to come on! Then I noticed our radio was still tuned to Sacramento Approach. I wondered why they didn't come on and ask who the heck was keying their mike so much, but didn't make an issue of it. I switched the radio over and the lights came on right next to us.

We did a few landings there, and took off back to Rancho. It was a beautiful clear night, enough moon to see but not blind you, and all the cities in the area were lit up big and bright. It was really cool, I liked it a lot. I haven't been up at night since [until Boring Story #15]. :-) The problem is I need to go up with an instructor again to get certified for night flight. That's a club AND FAA rule, 3 landings in the last 90 days at night, or you have to get re-checked out. But I rarely have any opportunity to fly at night, so I haven't bothered.



Ammendment:


I have since found out that the 3 landings in 60 days is not related to night flying. You have to have done 3 landings at night in the last 90 days to carry passengers at night. If you go over 90 days, you just have to go up ALONE to do the 3 landings. As long as you've had 3 landings in the last 60 days during daylight hours, you don't need to go with an instructor.

So next time I get the urge to fly at night, I'll just go. Lincoln airport is easy to find, and lighted. My son wants to go with me, but he'll have to wait until the second night flight.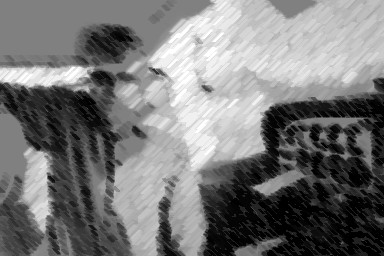 Email me!
Back to Flying Main Page
Back to Home Page